Gold Star Venue
Banquet Space
Gold Star Venue At The VFW
Rochester Minnesota's Best Banquet Hall Space
Explore the exceptional amenities offered at Gold Star Venue at the VFW in Rochester, MN. Discover our banquet hall's layout through the map below, equipped with state-of-the-art audio/video systems. Experience the convenience of onsite catering, or bring your own catering. Dedicated staff at the ready to support or next private event. Uncover the capacity to host your event seamlessly. Elevate your occasion with unmatched amenities for a truly memorable experience.
Occupant capacity
of up to 200
Up to an 8-hour event
ending by midnight
Large screen TVs
for video
Staging available
for various uses
Renter's choice
of catering service
Microphones and
sound system
On-site staff available to
assist during your event
Gold Star Venue At The VFW
Banquet Hall Map
Explore the layout of Goldstar Venue at VFW Post 1215 with our detailed interior map. Get a comprehensive view of our banquet hall, seating arrangements, catering facilities, and more. Navigate and plan your next event referencing our banquet hall map.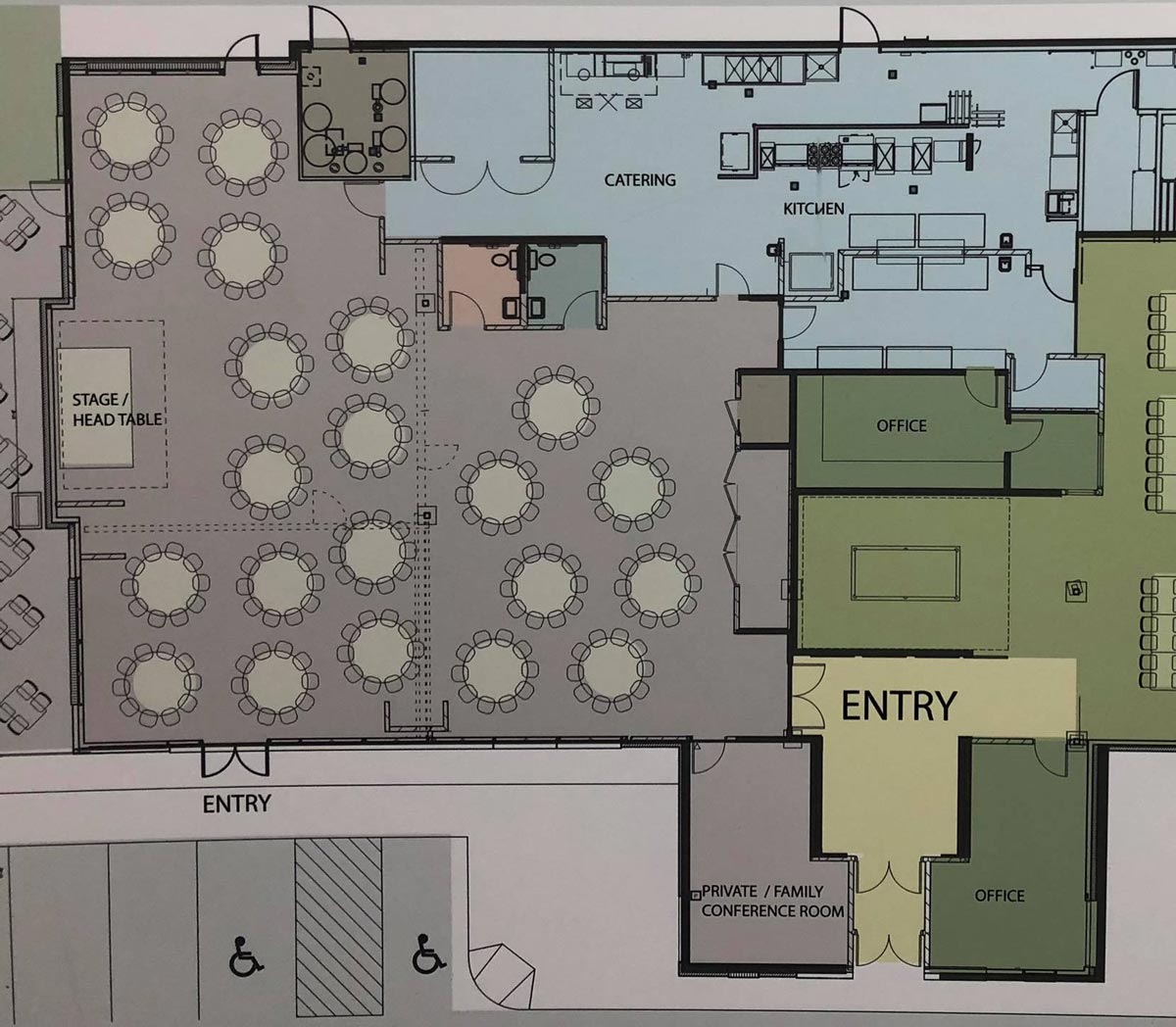 Rochester, Minnesota
Nearby Accommodations
Plan your stay with ease using our nearby accommodations guide for Gold Star Venue at the VFW in Rochester, MN. Explore convenient lodging options in close proximity to our banquet hall, ensuring a seamless and enjoyable experience for you and your guests.